WELCOME TO HAND SPECIALISTS OF DALLAS
Excellence matters.
Our multi-disciplinary team of physicians, physician assistants, registered nurses, nurse practitioners, surgical nurses, and operating room technicians is ready to serve you. From fabricating splints and casts to intricate microsurgeries, the Hand Specialists of Dallas team is skilled in the most advanced technology available today. A board-certified anesthesiologist joins us in the operating room to provide state of the art comprehensive care. What's the most important part of what we do? Your hands, of course. Because you are part of our team. Your needs, goals, and preferences inform everything we do. Our commitment includes teaching you how to care for your hands and how to prevent pain and injury — another reason to join "Hanz" with us.
About Us
Common Problems
Our experienced medical team is familiar with a large number of common ailments of the hands, fingers, and wrists. We are prepared to help you find relief and restored mobility using a number of innovative diagnostic tools and time-tested treatment methods.
We provide diagnosis, treatment, and evaluation for a broad range of hand conditions.
Schedule Consultation
Specialty Services
Not all problems require surgery. Dr. Hanz and his team often recommend nonoperative options such as injection therapy, medication, splints and/or occupational/hand therapy. We happily accept most insurances, including Medicare.
BOARD-CERTIFIED PLASTIC SUrGEON
Kevin R. Hanz, M.D.
The roads in Dr. Kevin Hanz's life keep leading to Dallas.
The board-certified plastic surgeon is a northeastern Ohio native who attended Miami University in Oxford, OH. After earning dual degrees in zoology and chemistry, he pursued his medical education at Case Western Reserve University in Cleveland, OH, where he fostered an appreciation for the art of plastic surgery.
This passion took him to the prestigious University of Texas Southwestern Medical Center where he completed an integrated residency in plastic and reconstructive surgery. The residency has consistently ranked as the number one training program in the country for plastic surgery. It was here that he and Dr. Parker first met more than 15 years ago, continuing on to work together for many more years.
Meet Dr. Hanz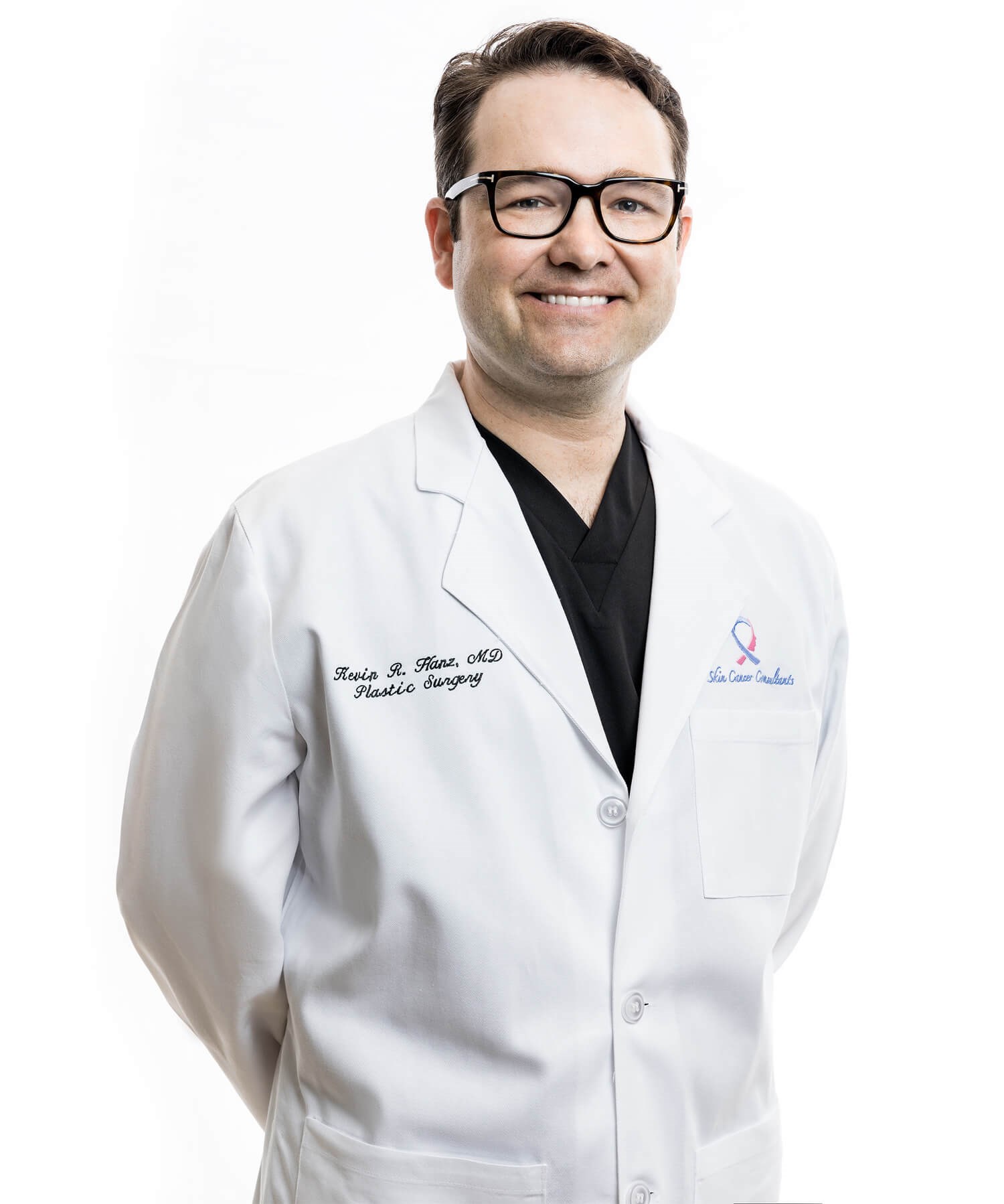 See what our patients have to say about their experience.
Dallas is very lucky to get a surgeon the caliber of Dr. Hanz. Not only is he an excellent physician, he is a wonderful person. I worked with him in Sumter and it truly was pleasure. He cares for his patients.
besides being a brilliant Dr. he is a top quality human.... and it will be a privilege to be his patient.....
I love him!! He is the best plastic surgeon ever. I would recommend him 100%!!
Dr. Hanzand and his wife, Carla, are a dynamic duo! She found several extensive squamous cancers on my hands. Where he sewed them up after removal, you can't even see the scars! Absolutely phenomenal job!
Dr. Hanz is a brilliant physician/surgeon - one of the best! Dallas is fortunate to have him as his patients will continue to receive top-notch care.
All Reviews